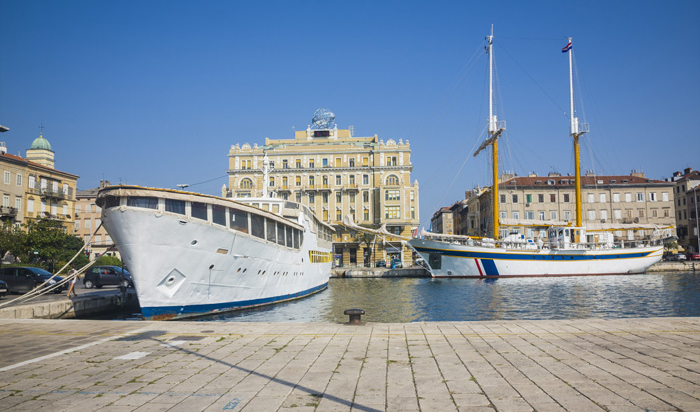 Rijeka
Together to the city of culture, music and sports!
As a city of culture and sports Rijeka has through the Croatia Bus transportation network various bus connections to all other major Croatian cities and internationally to the cities of Bosnia and Herzegovina, Germany, Switzerland and Sweden. Timetables available here. One of the most popular routes is Zagreb - Rijeka, five times a day, at a promotional price of 50,00 kn for one way and 70,00 kn for return ticket on departure from Zagreb at 05:30*( no Sunday), and 08:00, 11:00, 12:30, 16: 00 ** at 60 kn for one way and 90 kn for a return ticket .
Special discounts for children, students and pensioners.
Departures from Rijeka to Zagreb: 07:00 (except on Sundays), 12:00, 14:00, 15:00 and 19:00**
Booking, bus terminal and luggage fees are not included in the price.
* Except on Sundays
**In cooperation with the bus carrier Nigra-Škreb Zlatar
Besides bus connections between Rijeka and Zagreb, Rijeka is through the network of Croatia Bus very well connected with Istria, through two bus lines Zagreb - Rovinj, with other cities of the Kvarner Bay through Zagreb - Novi Vinodolski and Zagreb - Crikvenica, with Dalmatia with bus change in Karlovac and Zagreb on bus lines from Zagreb and Karlovac operating to Dalmatia. When it comes to international bus lines, it is certainly interesting to mention the line Split - Basel which connects Rijeka with Italy and Switzerland on which can be more read here.